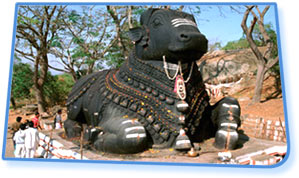 Gold signifies the best and this is the essence of the South India Golden Triangle package. It marks the best sites of all the abounding glory of the region with a view to guide one through the three different aspects of splendor of South India. Bangalore is a unique blend of the past and the present. It has a rich legacy of architectural and cultural heritage. It reigns the present as a hub of the masterminds of the technology and modern developments who work day and night to carve a new future for the world. Mysore has always fascinated with its quaint charm, imposing buildings, rich heritage, magnificent palaces, beautifully laid-out gardens, broad shady avenues and sacred temples. The erstwhile British township of Ooty enchants the tourists, adventure enthusiasts, honeymooners and the film industry alike, nestled amongst the blue mountains of southern India.
Bangalore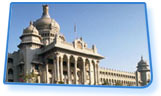 The capital of Karnataka and the seventh largest city of India, Bangalore is a city of contradictions. It has earned the title of the Garden City boasting of its numerous beautiful gardens and parks and also the Silicon Valley, being at par with the latest developments of the world. The present-day city was founded in the 16th century and has since continued to be an important administrative center. With some historical sites of immense interest to boast of, the kind and warm nature of the people here is reflected in the legend behind its name. It is said that the city of Bangalore was named after the native translation of 'boiled beans' that an old poor woman offered to a hungry and lost Hoysala ruler.
Mysore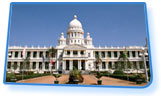 A city of palaces, people and smells, Mysore is the erstwhile capital of Karnataka. The word Mysore expands to 'Mahishasurana Ooru', which means the town of the demon Mahishasura, who was slain by the goddess Chamundeshwari, whose shrine is situated atop the Chamundi hill. Beyond Mysore's architectural heritage, the city's long-held tradition of music and dance, art and literature, scholarship and time-honored crafts were nurtured under the patronage of Wodeyar dynasty.
Ooty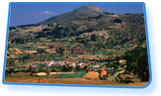 Ooty is the short name for the 36-sq-km hill resort Udhagamandalam. Situated in the 'Blue Mountains', which are so called because of the lavender-blue flowers of the famous Strobilanthes that bloom to cover the hills in floral profusion during the season, Ooty's gorgeous golf courses are among the best in the world. It has a beautiful lake with houseboats and the pretty Botanical Gardens to boast of. Founded by the British in the early 1800s, it once served as the summer headquarters of the Madras Government. Its long and lovely walks are soothing while Ooty is also a haven for the seeker of sports and adventure with diverse activities like hiking, riding, fishing for trout and playing tennis and snooker.