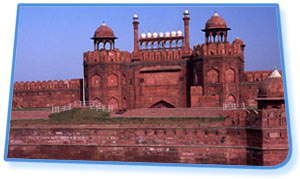 Gold has been the symbol of royalty and power since ages and Golden Triangle of North India is the most appropriate name that could be given to a package tour comprising of Delhi, the capital of India and a seat of power since ages; Agra, which is a showcase to a more delicate side of the hearts of the Mughal emperors and Jaipur, the capital city of Rajasthan - the land of Rajputs.Gather what is best of North India that has been the political centre of the vast country in the least possible time by availing the fabulous 'Golden Triangle' tour package.
Delhi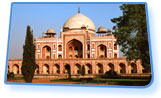 Made up of eight cities dating from 900 BC to 1930 blended together with time, Delhi is not only one of the oldest cities of the world but also the most progressive. The best place to start once-in-a-lifetime journey, Delhi has had a tumultuous history and had the glory of being a capital during most of the time that gets reflected in the abundance of the bygone era that compliments this political and commercial hub of India along with the latest fun and frolic places that keep springing up from time to time and spice up the life of the natives and the tourists alike.
Agra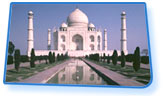 Visit the Red Fort and Taj Mahal, one of the Seven Wonders of the World at Agra, the second star of the golden triangle tour package. Agra secured its place on the tourists' map because of Taj Mahal that was built by Emperor Shah Jahan in memory of his second and beloved queen Mumtaz Mahal. It has now gained popularity as an eternal monument, symbol and signature of love all over the world. Often termed as 'the poem in white marble' and 'the epitome of beauty' by scholars, Taj is known for its fabulous marble inlay work. While you are at Agra, you can shop for such marble works, leather goods and jewellery, however, nothing equals a mini replica of Taj as a good memorabilia to cherish forever.
Jaipur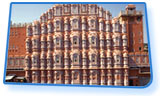 Jaipur, the third of the golden triangle city, was founded and established by the great and mighty king, Raja Sawai Jai Singh, who was known for his sharp and witty mind and love for astronomy. The name of the city 'Jaipur' has twofold emphasis as the word 'Jai' is the first name of its founder as well as it can be translated as 'victory' in Hindi. Today, the capital of Rajasthan, the city also has an important place as a major tourist attraction in India because of its superlative forts, flamboyant palaces, effervescent temples, multicolored bazaars, lively streets and its renowned pink color, which lends the city its oft-used name 'The Pink City'.